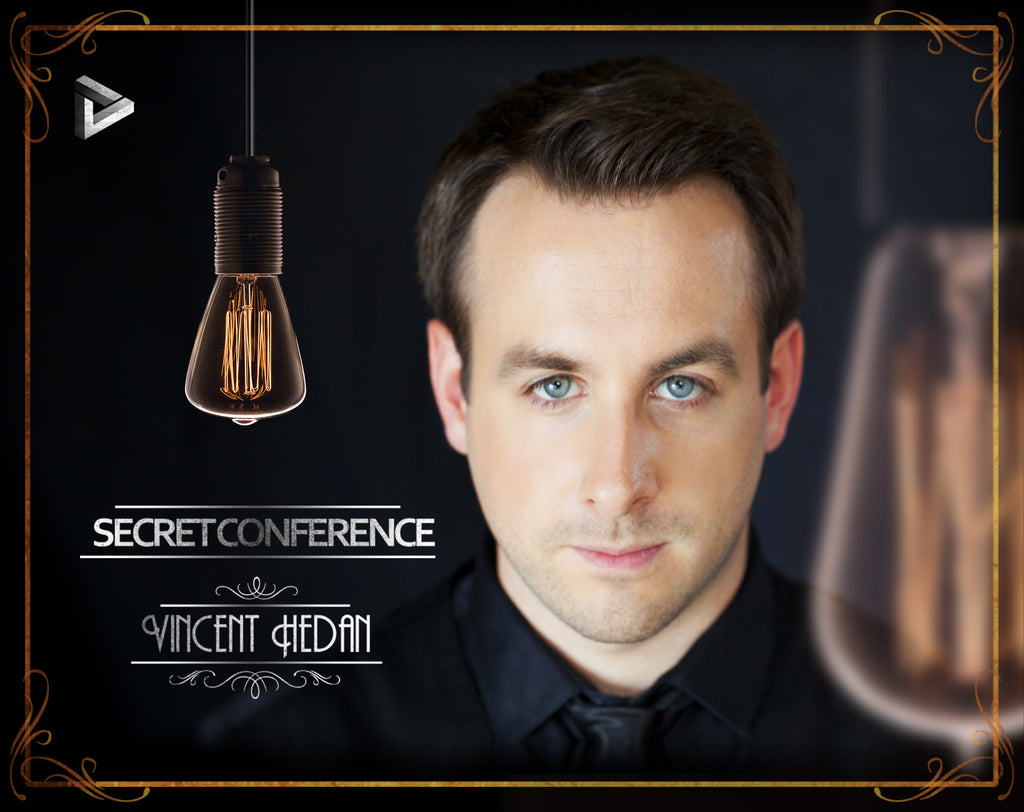 Secret Conférence
A question about shipping, instructions, using my creations, etc.? The answer is here: hedan.fr/Q&A.

(online video lecture, only available in French )
Secret Studio a le plaisir de vous présenter la Secret Conférence de Vincent Hedan.
Une conférence exclusive, en français, tournée en plateau sous forme de "show and tell".
Mentaliste reconnu, Vincent Hedan a fait le tour du monde avec ses idées. Exigeants et organiques, directs et percutants, les effets de Vincent ont tous pour point commun d'offrir un impact énorme sur les spectateurs tout en utilisant des méthodes simples mais diaboliquement efficaces.
Certaines explications sont si bien trouvées qu'elle vous feront repenser votre façon de voir le mentalisme, et pourront intégrer en un instant votre répertoire.
Plus que des effets , des methodes innovantes et originales!
Tous les effets sont présentés puis expliqués en détail par Vincent, plus de 2h20 de conférence inédite et exclusive.
Voici l'un des effets en vidéo :
---
More from this collection